Welcoming Our New Associates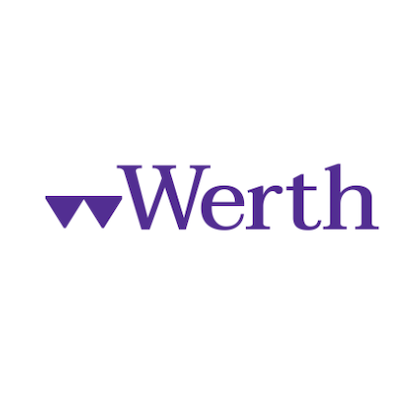 Our clients are growing, their needs are evolving and the ability to inform and influence their stakeholders has never been more important. And that's why we are especially pleased to introduce you to three new members of the Werth team whose unique experiences and exceptional skills significantly expand our strategic and tactical muscle.
Michael Myser is alone among our associates in having built a thriving career in Silicon Valley before returning to central Ohio. Michael graduated summa cum laude from The Ohio State University with a bachelor's degree in journalism and a minor in Spanish. He immediately joined Schwartz Communications in San Francisco, where he soaked up everything he could learn about science and technology.
After four years, he began a successful freelance career, spending the next decade and a half writing about technology, business, medical, sports and fitness issues. He was sought after by industry-leading publications such as WIRED Magazine, where he also served as an editorial fellow on the research desk.
Andrea Magaña Lewis has a proven track record in workforce development, legislative affairs, strategic communications and coalition building. She joins us from the Ohio Commission on Hispanic/Latino Affairs, where she was a public policy officer advising the governor, Ohio General Assembly and state agencies on matters impacting Ohio's Hispanic communities.
Andrea also has deep public affairs experience from her days as a media liaison in the Ohio House of Representatives. All the while, she stays connected through a wide range of public service activities, including the Ohio Department of Education's Fairness and Sensitivity Data Review Committee, the Ohio Attorney General's Human Trafficking Commission, the Franklin County Board of Commissioners New American Advisory Council, and the Ohio Department of Mental Health and Addiction Services' Trauma-Informed Care Committee.
Greg Wilson expands our creative and digital practice, bringing to our team skills he's perfected for an A-list of creative agencies and blue-ribbon clients. Most recently, Greg served as senior UX art director for Fahlgren Mortine, and before that as creative manager and creative director for McGraw Hill Education. Resource/Ammirati lured Greg to Columbus from Chicago in 2011, but not before he honed his capabilities in interactive design, including app development, e-commerce site development, and mobile digital design. He also offers expertise in advertising; graphic design, branding and promotions.
Greg's Chicago experience included positions at Walgreens, Arc Worldwide/Leo Burnett, Razorfish and Digitas. His clients over the years have included Miller Brewing, Kraft Foods, Abbott Labs, Procter & Gamble, McDonald's and Honda. Greg's arrival doubles the number of Chicago Cubs fans in our office to an enthusiastic two.
We're delighted to welcome these three outstanding professionals to our team. They're ready to apply their deep and diverse skills as part of YOUR team, too. When they do, we know you'll appreciate them as much as we do.