Things to Know Before You Take on a Hot-Button Topic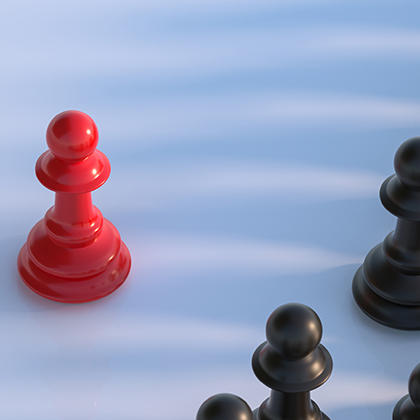 Walt Disney Company Chairman and CEO Bob Iger recently told an interviewer that corporations have a duty to influence social change. His reasoning is that when government doesn't do enough to solve big problems, big companies need to step in and help. Moreover, he says, employees often expect it.
About a year ago, we reflected on the dynamics of taking corporate stands on controversial topics. Since then, a number of companies and CEOs have come out in response to various issues, some feeling that – despite the risks – they are obligated to speak out as a matter of principle. 
Now comes a study by Morning Consult and Advertising Week that shows in detail just how complicated choosing your battles can be. "The 2020 Survival Guide" documents how age, politics and the issue at hand can determine whether or not a company will emerge right side up after wading into controversial waters.
Five key findings:
Generation Z and Millennials are more likely to demand action from brands on social or political issues than are older generations.
Americans are twice as likely to boycott as they are to buy a product in response to a company's stand, although most say they have never taken action over a brand's position. Well-educated, liberal and wealthier people are the ones most likely to boycott.
Liberals and conservatives have starkly different relationships with brands. Almost 60% of liberals say it's more common for companies to align with their views, while only 41% of conservatives say the same.
All issues are not created equal. For example, there is less divide among liberals, conservatives, young and old on issues such as the U.S. military or criminal justice reform than on immigration policy, abortion and protests during the national anthem.

 
Brands should avoid making statements for or against President Trump. The topic was found to have a significant impact on how consumers view the brand.

 
None of this changes our advice to clients. Taking a stand on a controversial issue poses risks, and sometimes the risks are not worth taking. However, there also is something to be said for standing on principle. When that time comes, how a leader makes the argument is just as important as his or her position on the issue. Offering a thoughtful solution to a problem will always be better received than simply railing against it.
The most important key for company leaders still is to know their audiences. Do the research, test your messages and understand the risks. Then, should you choose to speak out, may the odds be ever in your favor.