2019 Fearless Forecast in Review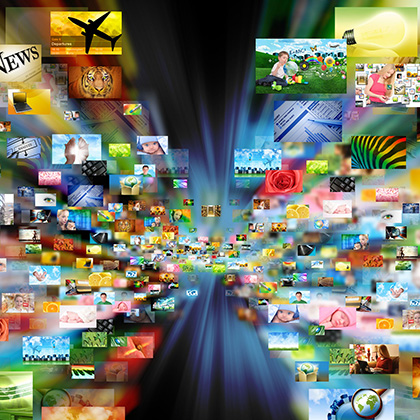 Last December, we made some bold predictions for 2019. Here's how we did. To see our predictions for 2020, click here.
LeBron James will have more Twitter followers than Donald Trump.
James has 44.2 million followers compared to Trump's 67.6 million. It could have been different if the Lakers hadn't been so awful last season.
The flip phone will make a comeback.
The Motorola razr 2019 is leading the charge for the flip phone revival. According to techradar, it "does an admirable job of reviving an iconic design in a new foldable form factor that defines what it means to stand out – yes, the phone everyone had 15 years ago is now something to make you stand out." Meanwhile, Samsung and LG are planning to launch flip phones in 2020.
Facebook will go brick-and-mortar.
Facebook did not erect buildings in communities to expand its Marketplace experience. However, Mark Zuckerberg did enter an actual building – the U.S. Capitol – and got lectured by members of Congress.
The '90s will be the new '80s.
As predicted, 2019 was the year that '90s nostalgia went big. Weezer and Blink-182 went on tour like it was the height of the Clinton Administration. "Friends" T-shirts were rocked by kids who hadn't been born when Ross and Rachel had their first kiss. CGI technology returned the '90s versions of Will Smith (Gemini Man), Samuel L. Jackson (Captain Marvel) and Robert DeNiro (The Irishman) to the big screen. And in case you missed any of that, Tiger Woods won the Masters. 
Presidential hopefuls will spend more time on social media than in Iowa and New Hampshire.
On the Democratic side of the race, social media phenom Beto O'Rourke flopped while the race was dominated by three septuagenarians who are more comfortable on rotary phones. On the Republican side, however, the incumbent president running for reelection spent more than enough time on Twitter to make up for the absence of his potential Democratic rivals.