Please Welcome to Columbus Julie Granillo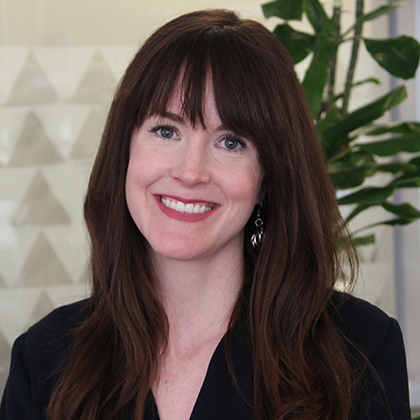 We're thrilled to share the news that Werth has recruited to Columbus a veteran member of Nashville's thriving technology community. Julie Granillo has joined Werth as Vice President, Client and Business Strategies.
Julie brings impressive new skills and expertise to our team. With more than 15 years of business experience under her belt, Julie has the entrepreneurial savvy needed for forward-thinking solutions for our clients, and for our firm.  
In Nashville, Julie led business and operational strategy for two successful startup ventures. As chief operating officer of ToGoTechnologies, a digital ordering provider with a cloud-based takeout management system for restaurants, Julie oversaw the company's best-in-class user experience and was responsible for scaling the business from proof of concept to serving over 1,000 restaurants nationwide.  
Julie was also a founding member of the Dispensary of Hope leadership team. A not-for-profit supply chain solution to distribute pharmaceuticals to the poor and uninsured, the Dispensary of Hope initially was funded by a $1 million grant from the state of Tennessee in partnership with St. Thomas Health, a member of Ascension Health.  
As vice president of finance and operations for the Dispensary of Hope, Julie helped build this social enterprise model and was responsible for growing the network of pharmaceutical partner donors and dispensing locations. Julie's interpersonal skills formed a crucial bridge between safety net providers, hospitals and pharmaceutical manufacturers charged with meeting human needs. During her tenure, the Dispensary of Hope network grew to over 90 dispensing sites nationwide and was receiving over $10 million annually in medications.
Julie's work was featured in the Stanford Social Innovation Review, recognizing the evolution of the Dispensary of Hope business model from not-for-profit startup to a sustainable social enterprise. Concurrently, Julie demonstrated her strong commitment to social entrepreneurship by helping found the Nashville chapter of the Social Enterprise Alliance.
Julie earned her bachelor's degree with honors from Vanderbilt University where she also completed her Executive MBA program as the recipient of a full academic scholarship. She later taught Human and Organization Development at Vanderbilt as an adjunct faculty member.  
We can't wait for you to meet Julie and look forward to introducing you to her.