Giving Thanks for the Global Village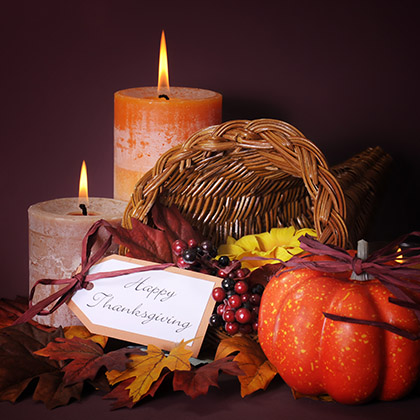 2020 has brought us one setback after another. But it's also had some silver linings. While all the stress and frustration has sometimes brought out the worst in us, it also has brought out the best. Just as past crises and conflicts often have.
Our current crisis has spurred innovations in marketing, customer service, business operations and telemedicine. We may never turn back.
Most recently came the news that three promising COVID-19 vaccines have been developed in less than a year, beating the four-year record for the mumps vaccine. And it happened across borders and ethnic backgrounds. 
In January, Chinese scientists released the genetic sequence of the virus to a public site. It was a vital first piece of information needed to begin work on a vaccine. 
Later that month, Dr. Ugur Sahin – a Turkish-born scientist who with his researcher wife Dr. Özlem Türeci founded Germany-based BioNTech – foresaw that COVID-19 could become a worldwide pandemic and began working on a vaccine. While doing so, he became friends with Albert Bourla, the Greek-born chief executive of New York-based Pfizer. 
On November 18, BioNTech and Pfizer announced the successful completion of phase 3 efficacy studies that showed a 95% effectiveness rate among trial participants. Pfizer is now applying for U.S. emergency use. BioNTech received $445 million from the German government.
Massachusetts-based Moderna, which soon thereafter announced a highly promising vaccine, benefited from a $1 billion federal infusion as part of the Trump administration's Operation Warp Speed. Assuming both vaccines are approved for use, Operation Warp Speed has promised to purchase millions of doses from both Moderna and Pfizer. 
Early on Monday, AstraZeneca Plc and the University of Oxford announced a third promising vaccine deemed at least 90% effective. AstraZeneca is headquartered in Cambridge, U.K.
It's often said that it takes a village to raise a child. It's also said that transformational change seldom happens without a burning platform. In this case, a world village, prompted by a burning virus, came together to achieve the nearly impossible. 
In a time of great difficulty here at home and around the world, we can hope that the next great breakthrough will not need a burning platform. But we're not bothered at all if it takes the village. That's what it takes to lead a successful business, and it's what we need to fight the big battles that confront all of us today.
As we give thanks this week, let's remember what we love about our country. But let's also toast the idea of a vibrant and interconnected world of human beings whose potential is far greater working for common causes than for narrow agendas.