2020 Fearless Forecast in Review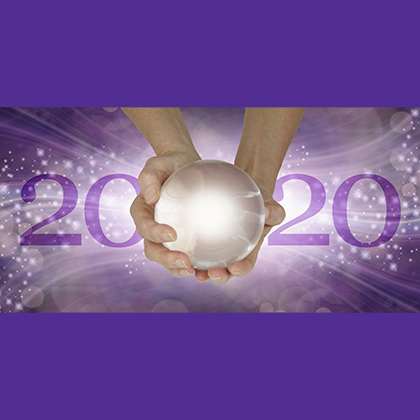 Last December, we made some bold predictions for 2020. Here's how we did.
To see our predictions for 2021, click here.
 The Polls Will Be Right

Despite correctly predicting the final result, both national and state presidential preference polls were off by more than they were in 2016 – and in the same direction. Joe Biden won the popular vote by 4.5 percentage points, which was about half of his lead in pre-election polling average. In the decisive state of Wisconsin, which polls showed Biden winning handily, he won by half a point; in Ohio, which was polled as a toss-up, Biden lost by eight points. Once again, pollsters failed to capture the sentiments of Trump voters – and they have not yet figured out how to do so.
 Disney+ Will Babysit Your Kids
And with no school to attend or friends to play with, boy did your kids need babysitting! After one year, Disney's new streaming service had almost 87 million paying customers worldwide, which is close to its initial 90 million customers it had hoped to lure after four years. Time predicted in its year-end issue that Disney+ will overtake the gold standard in streaming services, Netflix, within four years.
 Someone You Love Will Drink Impossible Milk
Our timing was a little premature, but Impossible Foods announced in October that it has begun working on a plant-based milk that tastes like the real thing. As the company plans to double its research and development over the next year, Impossible Milk should be in your grocery store not long after it's safe to go inside without a mask.
 Qatar Won't Be the Only World Cup Host
What we do know is that traditional summer World Cup matches will for the first time be played in the late fall of 2021 instead of summer 2022 to avoid intense heat. While historically, FIFA (Fédération Internationale de Football Association) has announced the location of such games, the association has not done so in this case. So, we believe we will be proven right, but cannot claim vindication just yet.
 Cinema Superheroes Won't Fly
Not only did moviegoers avoid superhero movies in 2020 – thanks to COVID-19, they weren't even released. Black Widow was pushed back until next year, and Wonder Woman 1984 will be released on Christmas Day for HBO Max subscribers and whoever is inclined to enter a movie theater.
 TikTok Can't Be Stopped
Stuck inside with nothing to do? What better way to spend your time than staring at your phone to watch strangers dance. As of September, according to the Motley Fool, TikTok was attracting more than 800 million monthly active users and outpacing the growth of Facebook and Snapchat. The clearest sign of TikTok's success? The Trump administration spent the second half of the year trying to shut it down.