A Fearless Forecast for 2021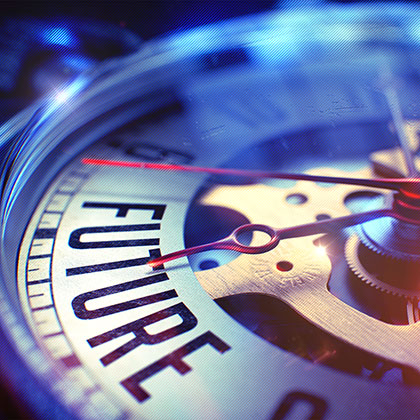 A Fearless Forecast for 2021
Could 2021 be more unpredictable than 2020 was? We'll certainly find out – about this time next year. In the meantime, we are not daunted. For your consideration: our Fearless Forecast for 2021.
To see how we did on this year's predictions, click here.
Ohio will cement its political realignment. Now that Ohio has shed its swing-state status, 2021 will mark the beginning of an era in which all political battles – both legislatively and electorally – will be between the traditional conservative wing led by our statewide elected officials and the nativist, populist wing led by the likes of Congressman Jim Jordan and state Rep. Nino Vitale. Having settled, for the moment, the question of whether Ohio is a Republican state, the question now is what kind of Republican state we will be.
Jeff Bezos will start or purchase an NFL football team. The Amazon chief could choose between the Seattle Seahawks or the Washington Football Team or perhaps start a new one. Either way, he'll cough up a record amount for a sports franchise – and the team will have all their gear and equipment shipped to arrive before every game in record time.
Weddings and divorces will skyrocket. Those who put off their weddings in 2020, will make up for lost time in 2021. On the other side of marital bliss will be those couples who realized a year in quarantine with their better halves was one year too long.
Churches will take it on the chin. According to the Pew Research Center one third of U.S. adults had watched an online church service as of August. But will couch-bound believers still tithe now that the basket passing through the pews has gone digital? While personal religiosity might not waver, many churches themselves will suffer. Expect to see their numbers dwindle and consolidation to occur in 2021.
Hologram interface technology will emerge. With everyone getting used to video chats, a new technology that we've only seen in sci-fi flicks will develop. It will allow us to interact with a 3D hologram representation of another person without the need for a traditional screen. Gesture interface will replace the traditional keyboard and mouse, creating the impression that the person you are talking with is in the same room.
We'll start traveling again – and pay the price. As unused 2020 vacation days roll over into 2021, your travel bug will return.  You saved money this year on gas and dinners out, and might have even saved on childcare if — God forbid — the childcare center shut down. All the more reason to look for adventure in 2021. But don't get too excited; you'll be paying out the extra cash to airlines, hotels, and entertainment venues as they hike their prices to make up their 2020 deficits.
Indiana University will win the Big Ten football championship. While Indiana had some bad luck with the injury of quarterback Michael Penix Jr. after tearing through the competition – until losing in Columbus by a mere touchdown – Indiana finally showed it could beat the big boys and look good doing it. IU will again be loaded on defense and Penix will be back to marshal a potent offense in 2021. All of which means that, much to the dismay of our fellow Buckeye fans, IU will to go where no Hoosier has gone since 1967.