ESG Initiatives Becoming Part of the Brand Story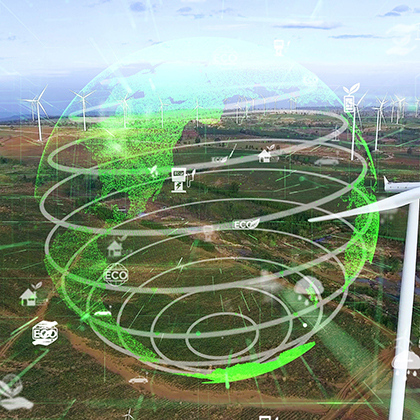 We're always following trends and how they could affect our clients. During the past few years, we've been especially fascinated by the trend toward more environmentally-friendly and sustainable practices. 
It doesn't take much investigation to see this trend at work, from General Motors pledging to phase out many of its gasoline-powered vehicles by 2035, to Delta Airlines investing $1 billion over 10 years to eliminate emissions and become the first carbon-neutral airline.
What's going on?
Just as every successful company does, these organizations are paying attention to what's important to their customers and investors. And what's good for stakeholders is generally good for business. 
In fact, businesses are being rewarded for sustainability efforts, as are investors. Portfolios that include ESG (Environmental, Social and Governance) investments seem to have greater long-term success than those that don't. In fact, a third of dollars under professional management in the United States at the beginning of last year — $17.1 trillion — was managed in accordance with sustainability metrics. 
This is noticeable shift from decades past when many companies were perceived as acting only under government duress. Now, from Procter & Gamble to Walmart, major corporations are buying into bold sustainability goals. 
On Sept. 21, McDonald's announced its plan to reduce virgin plastics used in its Happy Meal toys by 90 percent by the end of 2025. 
"Our next generation of customers care deeply about protecting the planet and what we can do to help make our business more sustainable," explained Jenny McColloch, McDonald's chief sustainability officer. "We're always exploring where we can drive greater impact, including the transformation of beloved icons like the Happy Meal."
While the brand narrative has always been part of a company's story, the narrative typically has focused on products and services. ESG-focused stories expand a company's brand position by illustrating stewardship, accountability and responsibility — all traits customers and other stakeholders increasingly want to see.
As business leaders, we are reminded that a company is always more than the products it sells. It also sells its image and reputation. ESG initiatives are increasingly influencing both, as well as the bottom line. These are stories that resonate with our most important influencers, and therefore stories that are begging to be told.