2021 Fearless Forecast in Review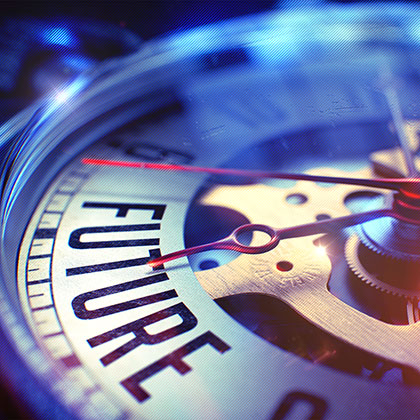 Last December, we made some bold predictions for 2021. Here's how we did.
To see our predictions for 2022, click here.
Ohio Will Cement Its Political Realignment
The concrete has set. The question in Ohio is no longer whether we are a red state, but whether we are becoming, despite progressive pockets in the major metro areas, one of the reddest states. Nan Whaley (running for governor) and Tim Ryan (running to replace Sen. Rob Portman) have 10 months to prove us wrong, but it's not a good sign for the Democrats that they are having trouble filling out the rest of their 2022 ticket.
Jeff Bezos Will Start or Purchase an NFL Football Team
Jeff Bezos, founder and executive chairman of Amazon, founder of the Blue Origin space company and owner of the Washington Post, did not quite start or purchase an NFL team during 2021. But he did spend $78 million for a 14-acre oceanside property in Maui whose white sands are perfect for a flag football game on the beach. Our misprediction may just be a matter of timing, as Bezos reportedly is eyeing the purchase of the Denver Broncos in 2022, when some expect the team to go on the auction block.
Weddings and Divorces Will Skyrocket
We predicted 2021 would be the year that couples who put off getting married in 2020 would finally tie the knot. The evidence so far supports our prediction, with the number of weddings scheduled for this year returning to pre-pandemic form. The Wedding Report predicts 1.9 million weddings will take place this year, up from 1.3 million last year. Next year, the firm projects 2.4 million weddings will take place. While it's difficult to find hard statistics on divorce rates, they declined when courts were closed in 2020 and now seem to be on the rise, according to this article in the New York Times.
Churches Will Take It On the Chin
We thought that limited gatherings and Zoom services during 2021 would hurt giving, leading to budget woes and even existential crises for some churches. As it turned out, church leaders around the country generally said giving stayed even or increased in 2021 after a tough 2020. While about a quarter of pastors said they didn't make budget with this year's giving levels, one third said they exceeded budget projections. Which says to us: No matter what happens, keep the faith.
 Hologram Interface Technology Will Emerge
We said that a new technology would develop this year allowing us to interact with a 3D hologram representation of another person without the need for a traditional screen. While a number of companies have extolled their advances this year, our favorite is a Dec. 1 news release from technology partners Mouse 3D Digital and PORTL announcing that a Toronto liquor store through Jan. 3 would give booze-buyers the opportunity to "interact with the holographic display and receive a special holiday greeting from a life-size Johnnie Walker brand ambassador." The technology might still be primitive, but it sounds more fun than Zoom.
 We Will Start Traveling Again — And Pay the Price
All the evidence says cooped-up Americans went on the move again in 2021 but that their travel looks different from pre-pandemic times. More people are opting for outdoor activities and private vacation rentals, with less interest in overseas travel and city destinations. Those who did opt for traditional vacations found air fares substantially higher over the summer, and hotel rooms rates hitting record highs. Questions linger about how the newly discovered COVID variant will affect travel and costs going into 2022.
Indiana University Will Win the Big Ten Football Championship
We won't apologize for this prediction. Instead, Indiana should apologize to us for its bait-and-switch maneuver coming off an historic 2020 season. Injuries to the first and second string quarterbacks and two critical defensive players can't fully explain why a team that started the year ranked 17th went winless in the Big Ten and looked like Bishop Sycamore doing it. IU couldn't establish a running game or score in the red zone. And the defense, which created nightmares for opponents last year, turned every opponent into a point-padding juggernaut. Enough said. Let's play basketball.