In Praise of the Underdog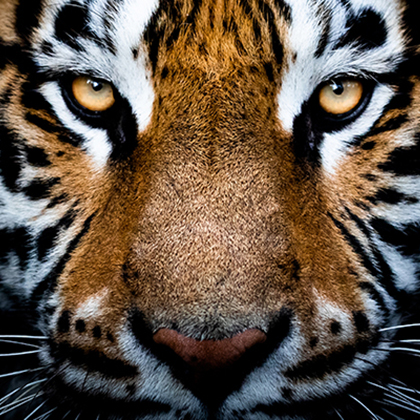 In normal times, not every member of the Werth team is a Cincinnati Bengals fan. But we are now.
Unless you bleed blue and yellow for the Los Angeles Rams, who could root against the orange and black, who capped a mediocre early season by winning their conference with second-year starting quarterback Joe Burrow (an Ohio native) and numerous players rejected by their former teams? They then dramatically knocked off the heavily favored Kansas City Chiefs to win a spot in Feb. 13's Super Bowl LVI. 
Cincinnati is being called one of the biggest underdogs to ever play in football's biggest game. If you're a gambler, the early odds of the Bengals winning this year's Super Bowl were dismal. If you bet $10 on Cincinnati to win the championship before the season started, you will earn $1,010 if the Bengals come out on top against the Rams.
The Bengals story prompted us to consider other underdogs and to remember why we sing their praises. Consider:
Nelson Mandela. As an activist fighting against South Africa's apartheid system, Mandela was jailed for his resistance to racism and injustice and spent 27 years in prison. When he finally was released, he rose to president of the country, drove out apartheid and to this day is considered worldwide as a hero in the fight for opportunity and equality. 
Suni Lee. The American gymnast for the U.S. women's team was expected to do well in last year's summer Olympics in Tokyo, but nobody expected her to win a gold medal. When Olympic favorite Simone Biles dropped out, Lee stepped in, winning a gold for the all-around and assuring the U.S. women of the team gold medal as well. 
Buster Douglas. Columbus native Buster Douglas was given a 42-1 chance of defeating boxing legend and world champion Mike Tyson. Tyson was undefeated at the time and had never been knocked out, so the odds were stacked against Douglas. Douglas even lost his mother days before the fight, but on Feb. 11, 1990, KO'd Tyson to earn the belt — one of the biggest upsets in the history of sports. 
The 1980 men's Olympic hockey team. In the 1980 Winter Olympics in Lake Placid, New York, the U.S. men's hockey team, consisting of college players and amateurs, went up against a Soviet team of seasoned, world-class talent. Team USA won 4-3, setting up a gold medal win against Finland in the last game and earning themselves a place in underdog history.  
The American colonists. Maybe we Americans love underdogs so much because our country began as a serious underdog. What better underdog story is there than a group of ill-prepared, ill-equipped citizens defeating the greatest military force in the world? Since then, we Americans have believed there is nothing we can't do if we only keep our eye on the prize. 
The underdog story is as American as apple pie — and football. A team like the Bengals stirs in ourselves the notion that we can overcome our most challenging obstacles, despite the odds. 
Broadcaster Al Michaels famously shouted when the U.S. men's team beat the Soviets, "Do you believe in miracles?!!"
We do here at Werth, and we hope you do too. Go Bengals!