Why We Are Thankful for Thanksgiving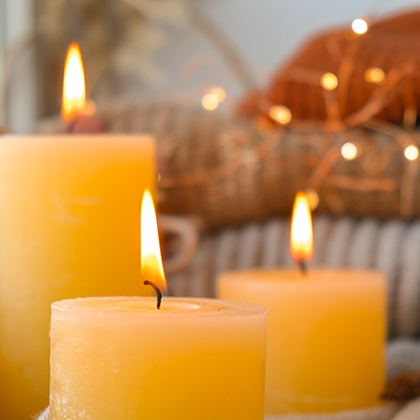 The beginning of a new year is a natural time for optimism. It's the only time when we can say, without fear of contradiction, that during the next 12 months we will live a healthier lifestyle; meet all our personal and business goals; and that our friends, family members and sports teams will all emerge victorious.
Of course, as the year unwinds, we sometimes have to recalibrate our optimism to fit the facts. And that's why our country's setting of Thanksgiving in late November was an act of pure genius. 
By the third Thursday in November, we have watched the flowers die and the leaves fall from the trees, signaling another page turned. In the lull before the winter holidays, many of us find ourselves wondering "where did another year go?" Exhausted by 11 months of wars, disasters, political chaos and general mayhem, almost all of us need a reminder that, yes, there is good in our world and we are the recipients of it.
Our political and cultural divisions are real and often bitter. And yet our recent elections proceeded as planned, with little controversy. Our republican system of government worked and our democracy held. We are thankful for that. 
Despite the problems of price inflation, our business climate here in Ohio and around the country is holding firm. Unemployment is low and businesses are continuing to invest in our state. Intel broke ground this year on a $20 billion chip manufacturing complex, Honda announced major investments in electric vehicle production, and Ford committed to 2,000 new jobs. We are thankful for that.
While we're not yet out of the woods, the worst of the pandemic seems to be ebbing. Through it all, employers and employees showed a resilience few could have predicted in early 2020. We've learned what loyalty is and what it isn't. And we've learned successful new ways of working together and with our customers. We are thankful for that.
Without Thanksgiving, how would we spend the waning days of November? We'd be preparing for the crush of the winter holidays, looking back on an irretrievable past and looking forward to wiping the slate clean come a new year. Instead, this week we are counting our blessings: those who pick us up when we fall, those who believe in us when we don't, and a country where anything is still possible. We are truly thankful for that.  
May the blessings of this week be yours.